LYNCH GROUP OF COMPANIES
Lynch Group is a multi-dimensional organization with 3 main divisions.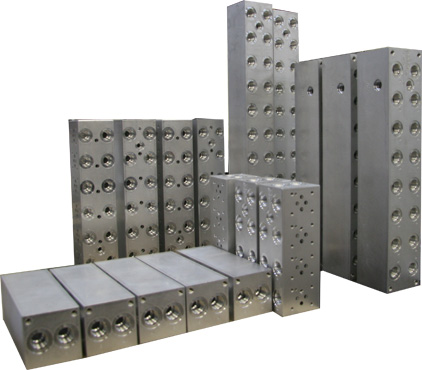 Designing, manufacturing, integrating & distributing to the

mobile & industrial markets



Bar Manifolds & Accessories
Integrated Custom Manifolds
Valve-pack Assemblies
Hydraulic Components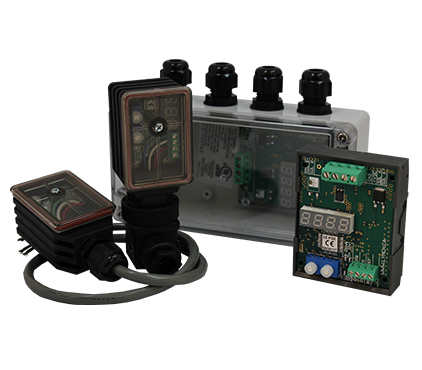 Manufacturing electronic components and controls for the

mobile & industrial markets.



Proportional Amplifiers (DDPDX)
DDPDX Controls Box
On/Off Control Plug
Sensors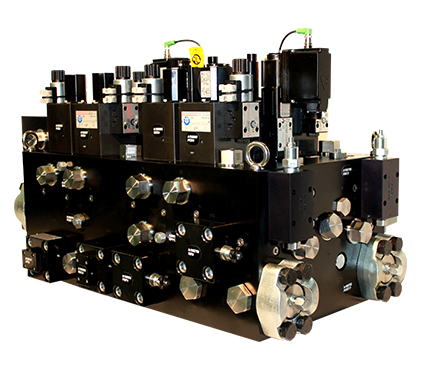 Designing, manufacturing, & integrating high quality hydraulic components and systems for the

aerospace, medical, & military markets.



Custom Manifolds
Valve-pack Assembles
Hydraulic Components
A LETTER FROM THE PRESIDENT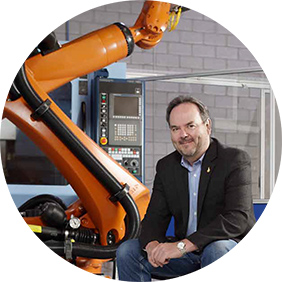 "Lynch products are found in many industries such as automotive, mining, plastics, logging, military, entertainment, medical. We won't limit ourselves."
We're pleased you stopped by our website! We were established in 1987 and are a vendor of choice for hydraulic and motion control solutions. In today's dynamic global markets, our vision of custom engineering solutions, automation and cutting edge technology has enabled us to retain our competitive edge within the hydraulic motion control world.
We have the largest dedicated manifold design team and the most automated manifold manufacturing facility in all of North America. We are focused on continuous improvement and growth.
To increase production efficiency and capacity we have invested in advanced 9 axis machining centers, high volume robotic production cells and software upgrades including engineering design, programming, and ERP (SAP) system integration. Our second manufacturing facility which was opened in 2013 is fully automated and running 24-7 lights out to ensure your orders are produced and shipped on-time.
It's easy to do business with Lynch. We offer our customers the best service and support. Let us contribute to your bottom line and be your competitive advantage in today's global market. In addition to manufacturing staff, our group includes: Inbound Technical Sales, Electronic & Hydraulic Design Engineers, International Market Support, Quality Systems Management and Continuous Improvement teams. Lynch products are found in many industries such as automotive, mining, plastics, logging, military, entertainment, medical and many others. We won't limit ourselves, and neither should you.
Get to know us. We're very approachable, and you may even find that your supplier is already using Lynch products in your machinery. We have established a reseller locator system on this site. Our intention is to span the globe with the most reliable components the industry has to offer.
Regards,
Ernie Lynch President & CEO
OUR MISSION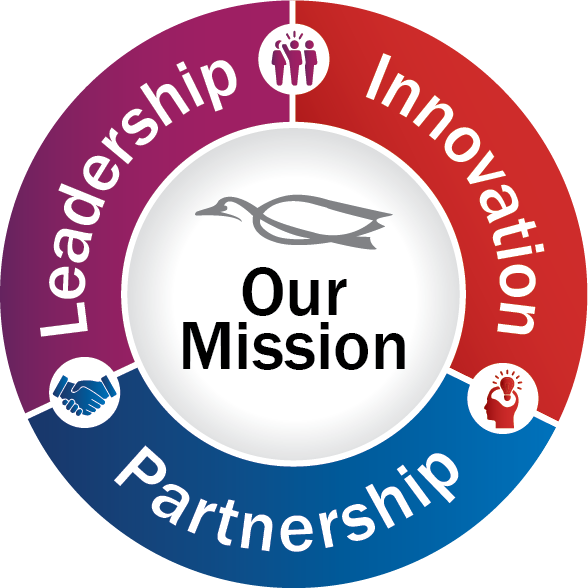 To provide superior products universally by means of engineering excellence and innovative application.
To maximize our clients and partners capabilities by providing the tools and solutions for positive growth.
To create a transparent environment that promotes mental, physical and financial well-being.
A SUPER FLUID POWER DUCK
"Over time we realized that many of the attributes of this small but very well adapted bird are actually traits that we admire as a fluid power innovator."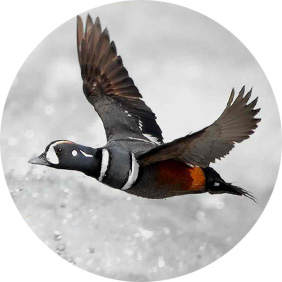 Nature's answer to fluid dynamics….we have great respect for a 600 gram bird that can walk against the current at the bottom of a frigid, swift moving mountain stream…. Why is Lynch Fluid Controls so attracted to the Harlequin duck?
Doesn't it seem like an odd thing for a fluid power company to have as its mascot and logo?
A few years ago Ernie Lynch saw a film on TV about the Harlequin. He was very impressed with the bird and made a mental note of it. Over time we realized that many of the attributes of this small but very well adapted bird are actually traits that we admire as a fluid power innovator.
When we say small, we mean small. The male checks in at 700 grams (22 ounces) and the female at 600 grams (19 ounces). They are known by many names, "sea mice and squeakers" because of their mouse-like call, and also as "rock ducks, lords and ladies, ladybirds, white-eyed divers, painted ducks and totem-pole ducks."
The colorful Harlequin is one of the most attractive sea ducks and gets its English name from the characters in an Italian comedy that wear a mask and have oddly painted costumes.
This little bird is impervious to salt water, and can be found wintering on the rocky coasts of North America, although it is regarded as an endangered species on the east coast. It takes food by diving into the foaming surf, and must work hard to survive due to its small body mass.
In Summer and shoulder seasons this amazing bird migrates to breed in the mountain streams of Alaska, Yukon , British Columbia, Alberta, Montana, Wyoming, Idaho and Washington.
This is where the Harlequin really demonstrates how well it has adapted to the environment. The bird dives to the bottom and walks against the current, prying at rocks and substrate in search of larvae of flying insects such as blackflies, caddis flies, stone flies and midges. As far as we can see, this bird adds new meaning to the term "good flow characteristics".
CERTIFICATIONS
Quality at Lynch is not just a requirement, it's part of our culture. It's what we do on a day to day basis in order to deliver a world class product. For three decades, Lynch Fluid Controls Inc. and its Lynch Dynamics Inc. division have taken pride in maintaining rigorous quality accreditations.
AS9100D and ISO 9001:2015 Certification
Our ISO9001:2015 and AS9100D Quality Management System Certification exemplifies our commitment to deliver superior products with unsurpassed attention to quality, safety, and reliability.
ISO 9001:2015 was developed by the International Organization for Standardization and promotes the adoption of a process approach when developing, implementing and improving the effectiveness of a quality management system. The standard necessitates a high level of management responsibility and commitment, and specifies requirements for processes such as, design and development, purchasing, production and service, monitoring and measurements, and ultimately delivery of products to customers.
AS9100D, established by the International Aerospace Quality Group (IAQG), include the ISO 9001:2015 standard, but also contains over 75 additional requirements designed to meet the stringent, complex and unique demands of defense and commercial aerospace industries. Certification requires more rigorous auditing and periodic surveillance performed by accredited registrars.
Controlled Goods Certification
The Controlled Goods Program entitles the certified company or person to "examine, possess or transfer controlled goods in accordance with the Defense Production Act and the Controlled Goods Regulations. Lynch is certified by Public Works Canada under the CGP.
Involvement in our industry's organizations as well as in our local communities, plays a crucial role in our culture of continuous improvement, as a company and as individuals.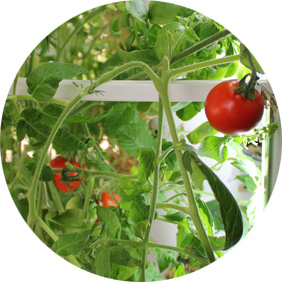 The Lynch Sustainability Committee's mission is the promotion of sustainability and maximization of green influence with all stakeholders while minimizing our carbon footprint as a corporation and population. Initiatives include but are not limited to:
Green Company Culture Outreach: the committee hosts education breakfasts containing organic and locally sourced food for all employees .
Green Infrastructure: vegetated green roof, hydroponic garden, skylights in production areas and LED lighting with a solar array
Stakeholder engagement: partnerships with Blue Dot, Credit Valley Conservation, Peel Goods Movement Taskforce
STIPENDS FOR ACTIVE LIVING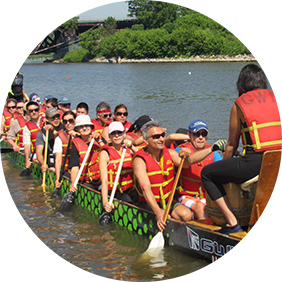 HEALTHY EMPLOYEES MAKE HAPPY EMPLOYEES!
Lynch believes that active living is a critical component in helping employees maintain their overall health and well being. Employees are provided stipends to offset the cost of getting involved in local marathons, Spartan races, Dragon Boat events and WWF tower climbs. As a leader, Ernie Lynch views health as not the body only, but the mind and spirit as well. The company provides in-house mindfulness meditation coaching each year. In addition, on each Wednesday of the week at noon, the Lynch Training Room morphs into a Yoga room. Yoga at Work Practice is hosted by a professional instructor and provides numerous benefits including stress reduction and strengthening of the immune system.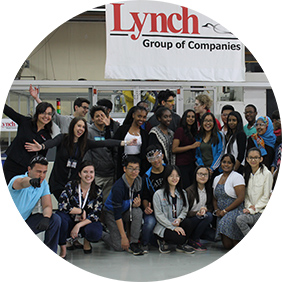 Lynch takes pride in being a supporter of youth engagement in STEM (Science, Technology, Engineering & Math). Over the span of the past decade, Lynch employees have volunteered their time in support of the Fluid Power Challenge, a partnership of the Canadian Fluid Power Association and Toronto District School Board. During the annually held CFPA Challenge, 19 Toronto middle schools fielded student teams of 4 to design and build fluid-power mechanisms.
The Challenge is intended to provide students with hands-on building experience with real world applicability and to open their eyes to the world of technology careers and, in particular, careers in fluid power.
We are also a proud supporter of the Learning Partnership, a not-for-profit organization dedicated to bringing together business, education, labour, policy makers and the community to develop partnerships that strengthen public education in Canada. Each year, we in participate in Take Our Class to Work Day. Highlights of the event include a tour of our automated facility, engaging experiences with our employees and a workshop on entrepreneurship strategies and goal setting with our President .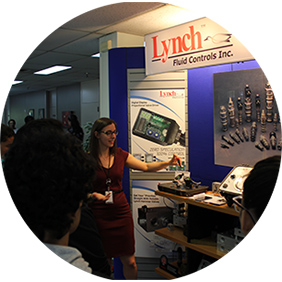 In an effort to support & sustain fluid power education, Lynch Fluid Controls sister company, Lynch Electronics, continues to donate
Proportional Amplifiers
to fluid power educational labs & institutes. If your school is interested in participating, please contact us regarding our Lynch Educational Donations Program. Lynch amplifiers are sold worldwide providing a smooth operation to any proportional application and are compatible with any proportional valve brand, making this an ideal learning tool for your students.
SITE MAP
PRODUCTS
PARTNERS