Along with Pratt & Whitney, Safran Landing Systems, The Sky Guys, among others, Lynch Dynamics was honoured to have been invited to address the Toronto Student Advancing Aerospace (TSAA) conference on January 26-27, 2018. Hosted at the Sanford Fleming Building on  the campus of the University of Toronto, the conference focus was on Canadian aerospace and space involvement. Lynch's involvement included panel participation and a case study by Ken Mah on Small Medium Enterprise (SME) involvement in these market sectors. Great to experience the energy and enthusiasm of our future leaders in this industry!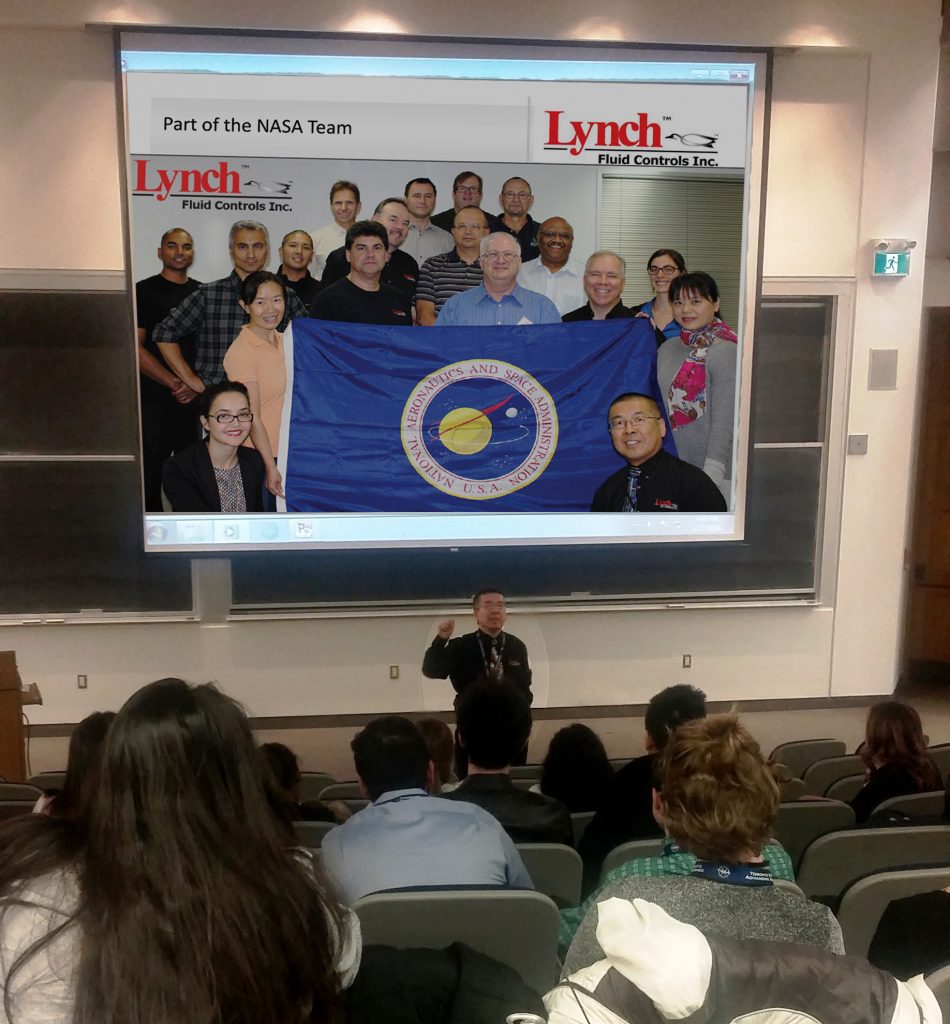 It was a pleasure to contribute to the dialogue on how students can make meaningful contributions to the aerospace industry. – Ken Mah
Toronto Students Advancing Aerospace (TSAA) is an inter-university student organization striving to promote the advancement of aerospace through student leadership and hands-on initiatives. The organization hosted its 4th annual conference, featuring talks from innovators and industry leading professionals, as well as a new addition this year, an aerospace case competition on January 26-27, 2018.
Learn more about the association at www.tsaa.net.