Exporter Insights 2018 is a national report by CanadianManufacturing.com focused on industrial businesses that export their products and services overseas. This year's report included a number of top Canadian exporters including Ernie Lynch. His contribution can be viewed on pages 12-14 of the report. Below is a short excerpt.
Meanwhile, what works for one exporting business, might not work for another. Lynch Fluid Controls, for instance, recently set up a new facility in the U.S. to handle shipments from its Canadian manufacturing plant, mainly because it didn't want to rely on a third-party logistics provider, better known as a 3PL. "We wanted to have our own people handling our own goods without any interference from the states happening," Ernie Lynch said. "We're very tight on quality control so if our own people are trained the way we want them to be trained then there's a higher probability of success in doing it that way." While the hydraulic equipment manufacturer has been shipping product to the U.S. for years, the company decided it was time to establish a bricks and mortar presence south of the border, partly as a result of the changing political climate.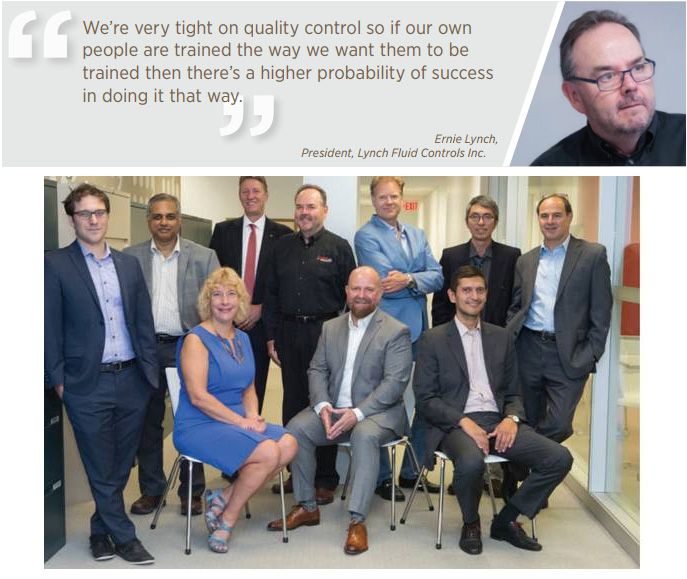 Read the full article here.