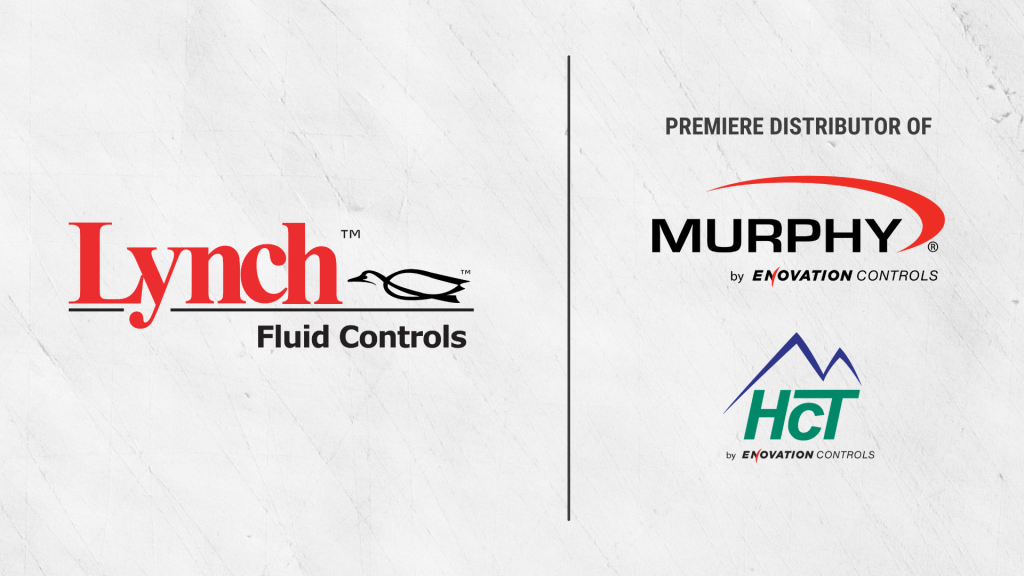 Enovation Controls has been a proud supplier of rugged displays, controls and instrumentation to Lynch Fluid Controls since 2018. The partnership, which began when Enovation Controls acquired the High Country Tek product line, has grown to include the entire catalog of reliable Murphy-branded products for engines, engine-driven equipment, and specialty vehicles.
Lynch is a highly capable integrator of Murphy-branded solutions with knowledgeable personnel and more than 34 years of intense application expertise in industries including mining, agriculture, forestry, energy, military, defense, and aerospace. As your partner, Lynch provides the right product and ensures customers receive the quality service and support only an authorized provider can deliver. In partnership with Enovation Controls, Lynch delivers reliable solutions that are the best value for both product and support before and after the sale.
Originally founded in 1939 by Pat Murphy, Enovation Controls operates today as a stand-alone subsidiary of Helios Technologies. It is joined by Sun Hydraulics, Faster S.R.L., and Balboa Water Group in the Helios portfolio of companies. Enovation Controls has been ISO 9001 Certified since 1998 and is a well-respected and trusted partner to major engine and equipment manufacturers around the world, consistently meeting and beating specification standards that are rarely matched.
Murphy products and Enovation Controls developed technologies expertly address critical needs and industry trends, enabling the ability to view and control engine and machine functions and diagnostics, making equipment more efficient and enhancing the operator experience.
Customers in the territory may also be familiar with FW Murphy products designed for Oil & Gas Production and Natural Gas applications. These O&G specific solutions are supplied by FW Murphy Production Controls, which was formerly part of Enovation Controls prior to the Helios acquisition, but is now a separately owned entity with its own distribution network.